Georgia has only allowed otter trawling in its ocean waters (not in internal waters) for the last three years and only in dawn, dusk and daylight hours.





The best I can determine the "sounds" have not been open in Georgia waters in the last three years, only checked the last three years. A review of official news releases on the DNR site shows only the opening and closing of the season, no openings of internal waters. On December 24, 2014 the ocean season was extended until Jan 15th, 2016.


http://coastalgadnr.org/nn/newsa" rel="nofollow - http://coastalgadnr.org/nn/newsa





Areas and Seasons

The offshore waters (seaward of the sounds to the three-mile territorial limit) are permanently closed by law to food shrimp trawling from March 1st through May 14th of each year. Based on sound biological, environmental, economic and social criteria set forth in state law, the DNR Commissioner may open state offshore waters to commercial food shrimping with power drawn nets from May 15th through December 31st of each year if shrimp counts are 45 or fewer per pound with heads on. During January and February, the Commissioner may open the offshore waters if the shrimp count is 50 or fewer per pound, heads on. The sounds are permanently closed January 1st through August 31st each year. Cumberland, St. Andrew, St. Simons, Sapelo, Ossabaw and Wassaw sounds may be opened from September 1st through December 31st at the Commissioner's discretion. (See sound/beach boundaries).




Note: Official notice of the opening or closing of waters is posted by DNR at county courthouses and on shrimp docks at least 24 hours prior to the opening or closing. In addition, newspapers, radio stations and other media are also asked to notify interested persons. Food shrimping with power-drawn nets is never permitted in tidal rivers or creeks.




Sound/Beach Boundaries


Rule 391-2-4-.03


Sound/Beach boundaries consist of imaginary lines running through coordinates generally located on the southern tip of a barrier island to the northern tip of the next barrier island immediately south.




Legal hours for the commercial harvest of shrimp begin 30 minutes before official sunrise and extend to 30 minutes after official sunset. Trawling at night is prohibited out to the three-mile limit regardless of whether the waters are open.


Why does North Carolina allow Georgia boats to do in NC internal waters what they can't do at home?

Three Georgia boats in Adams Creek (June/July 2017) heading to the Pamlico Sound-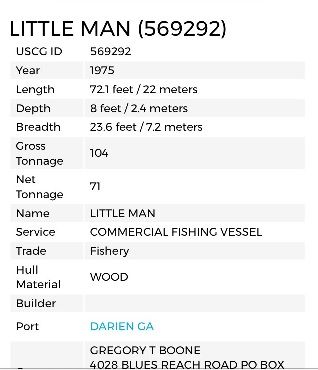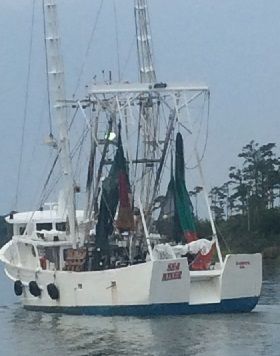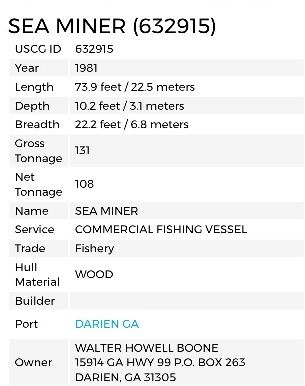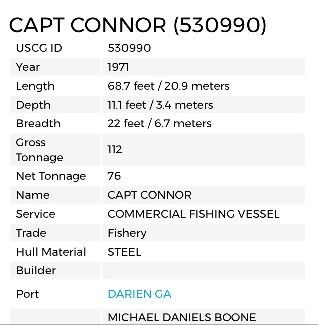 How about this Georgia law that requires shrimp trawlers to file a forfeiture bond or an affidavit of clear title to the vessel. Georgia is serious about penalties for trawling violations.

http://law.justia.com/codes/georgia/2010/title-27/chapter-4/article-4/part-1/27-4-134" rel="nofollow - http://law.justia.com/codes/georgia/2010/title-27/chapter-4/article-4/part-1/27-4-134




-------------
NC Fisheries Management- Motto: Too Little, Too Late, Too Bad Slogan: Shrimp On! Mission Statement: Enable Commercial Fishing At Any and All Cost, Regardless of Impact to the Resource.