Last night I Googled NC Fisheries Association Lawsuit-
This post will be updated as I find time to search and post examples of how the NCFA, and the commercial fishing industry, has used the legal system to prevent sustainable fisheries management.
The news article below won the prize for 1st place and gets the first post. As most of you know, weakfish management failure is the burr under my saddle.
21-Years ago, NCDMF Director Bruce Freeman knew that shrimp trawlers were actively trawling in a Secondary Nursery Area for gray trout and tried to do something about it. Jerry Schill and the NCFA sued- and as always the State backed down.
...and where are those Secondary Nursery Areas? Right where the trawlers are today-
From the article below- "However, our closure was based primarily on firm historical information that shows this area to be an overwintering ground for juvenile weakfish."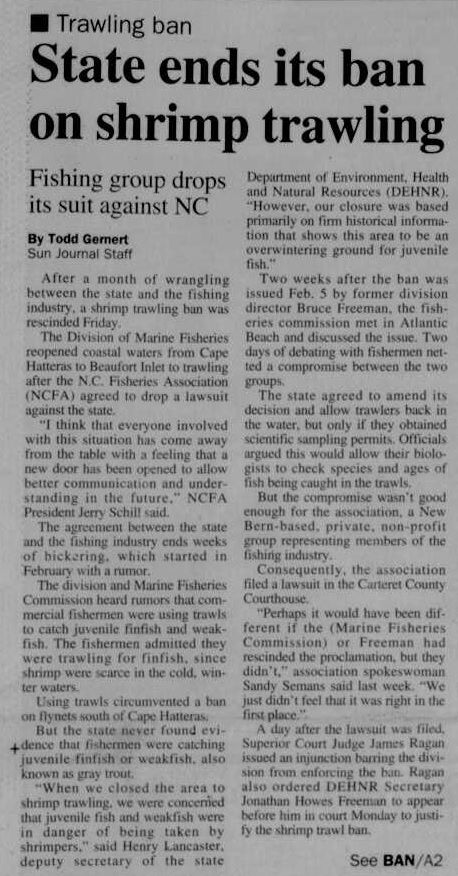 Edited by Rick - 11 January 2019 at 11:05am