Statistical Probabilities-
Self-reported Turtle Takes in the NC Division of Marine Fisheries Independent Gillnet Sampling program are shown below.
Where are the on-board and alternative platform observations for the same time and areas under terms of the ITP?
How many self-reported takes from the Commercial sector?
Those sampling boats are just plain "unlucky" or there are a pile of turtles around that are not being reported...self-reported by the commercial sector and from the Division's own observation program.
Something smells rotten.
Looks like the recreational sector is doing a great job-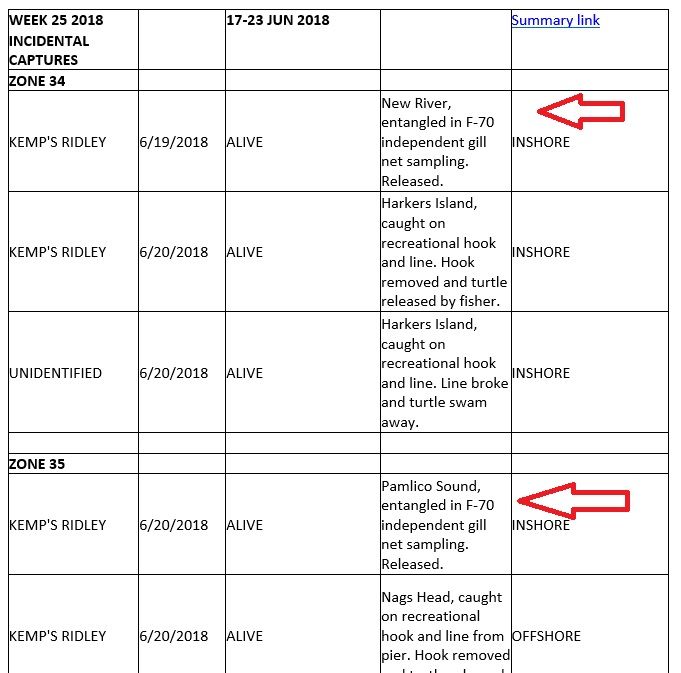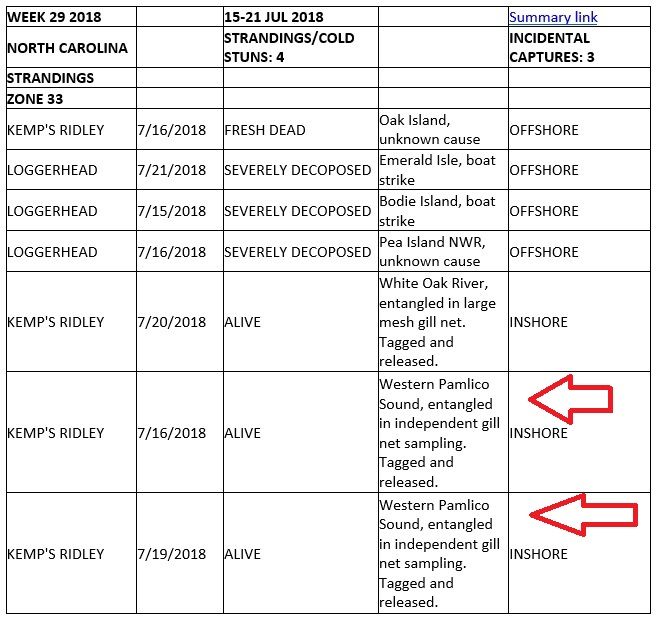 You smart guys out there jump on in here and ask the Division for the data showing the amount of EFFORT they spent on independent gillnet sampling...trips, yards set, hours set, etc
...then compare that to the Trip Ticket data for the same areas for commercial effort....
...then compare that to alternative platform and on-board observations...
How many observations?....independent sampling, alternative platform and on-board
How many encounters?...actual recorded takes independent sampling, alternative platform and on-board
Compare weeks or months of data.
Use simple coin toss analogy or simple non-parametric test to validate.
At what point is beyond a reasonable doubt established?
Three analyses- independent sampling vs self-report, independent sampling vs on-board platform and independent sampling vs alternative platform
Maybe one of the grad student at UNC will jump on this...woops...not! There go those CRFL grants if one of our research universities tackles this issue.
Maybe the MFC needs a motion of no confidence and breach of public trust against the Division for it's inability to meet the Terms of the ITP.


Edited by Rick - 06 August 2018 at 12:12pm