Y'all may remember we had a good thread on this site after Jerry (NCFA) hired Barta to write for Tradewinds. There was discussion of whether the recreational community would continue to support the Boys and Girls Club Tournament given Barta's ties to the NC Fisheries Association.
That thread has either been removed or rolled off...it is possible my search skills are lacking.
It seems Barta is no longer involved with the tournament.
Where I had a problem is you can't have a tournament supporting "the kids" and "sustainable fisheries" while being on the payroll at the NC Fisheries Association. Ain't happening. Kind of reminds me of the "recreational" tournament that the NCFA tried to throw last year.

I was looking at Barta's Facebook page and saw this pic...wow...I remember those fish. You could catch them under the Oregon Inlet bridge. The bridge tunnel was the most consistent spot.
Until we stop killing our juveniles in the shrimp trawl fishery, we will continue to have truncated age classes and never rebuild the weakfish stock.
If Barta ever wants to see gray trout (weakfish to you Yankees) again like these, he better get off Jerry's payroll and start fighting to end the highly unsustainable fishery of inshore shrimp trawling in the Pamlico Sound-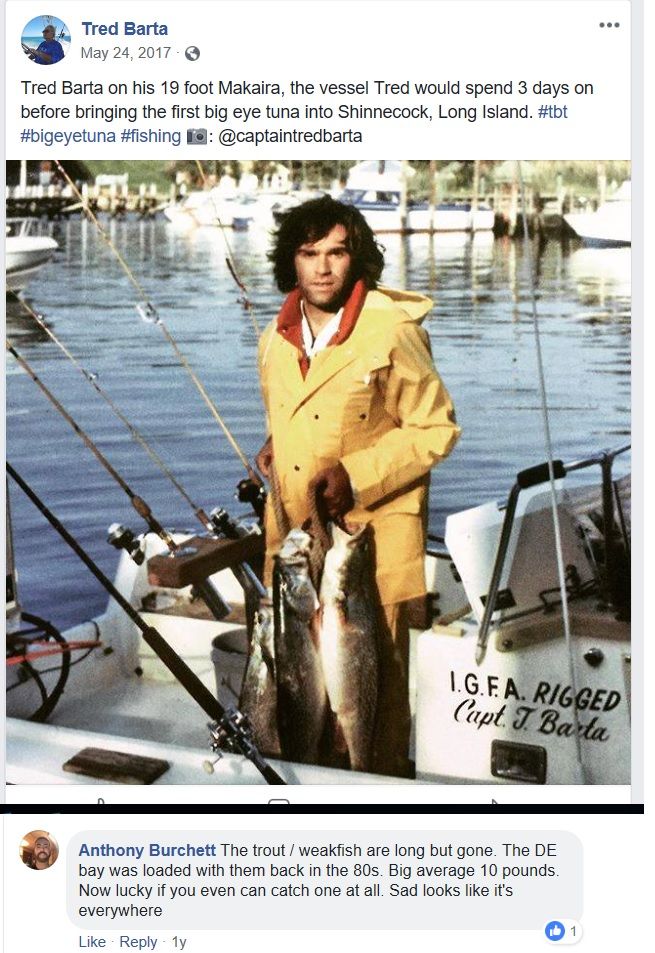 Edited by Rick - 20 June 2018 at 3:45pm