kshivar wrote:

Cooper just a chip off the sorry Easley block. Lazy and doesn't care.
The statement above is absolutely not true.
Did Easley or Perdue release a policy statement like this?
https://www.roycooper.com/marine-fisheries/
Past commissions under Easley and Perdue were under the thumb of Marc Basnight and had marching orders to keep Mikey Daniels and Bradley Styron happy above all else. That's why the NCFA just about folded. Mikey and Bradley didn't need to pay their lobbyist Jerry as long as they had Mike and Bev in their pocket.
Gov McCrory put in place the most unbiased commission in history, a commission that understands the intended mission of the NCDMF and has tried to steer the Division towards meeting it-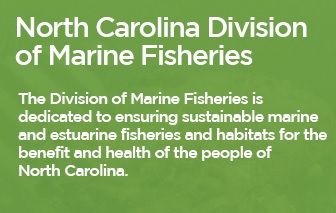 The problem is that McCrory allowed politics (money) to select his Chairman. He also allowed politics to delay his three 2016 appointments until a week before the November election. Please keep in mind that McCrory also hadn't replaced Keith Rhodes who had resigned almost a year earlier on November 20th, 2015. With over 800,000 licensed coastal anglers and a $1.6 billion dollar recreational industry supporting a huge part of NC's economy, the Governor failed to understand, or misjudged, what many of us had been telling both him and his key staff about making those appointments. It cost him early votes. How many? Who knows, but I'll bet it was more than 10,000.
I trust that Gov Cooper understands the importance of our coastal marine resources. His policy statement above certainly says that he does. He's on public record. I believe in the Governor's sincerity.
I direct you to two paragraphs of the Governor's policy:
As Governor, Roy Cooper will put in place agency managers and Marine Fisheries Commission members who will make decisions in accordance with the best scientific evidence available and conservative principles to enhance the resource. The Fisheries Reform Act of 1997 will be 20 years old next year, and it needs to be modernized and updated to respond to the realities of our state's resources and economic well being. If the current course, as set by Governor McCrory, is maintained; the availability of our natural resources for the use and enjoyment of future generations is in serious jeopardy.

As Governor, Cooper will change the direction of our natural resources policies to make the sustainability of our precious land, water, and air, and the ecosystems within them, a top priority.
I'm certain that the Governor understands that a resource oriented Commission is paramount to meeting his policy goals.
Partisan politics should not play into this.
After we get a new Commission, appointments and re-appointments, hopefully the Governor will be able to find a new Director to steer the Division towards supporting the Governor's goals.
Yesterday, more that seven senior staff Division employee's attended a commercial fishing industry "Summit" on whether changes to FRA-97 are needed.
Why did senior staff show such indifference to the goals of the Governor's policy statement?
Would it not have been prudent for staff to wait on direction? This "summit" was an attempt by the commercial industry to get in front in order to block change.
The NCDMF needs a strong Director capable of meeting the Governor's goals. A new direction will not be easy, especially with so many at the Division deeply embedded in the past. NC fisheries management demands a new set of eyes capable of seeing the Governor's vision and implementing it.
It's a difficult situation for the Governor. NC's fisheries management problems are well known nationally. Finding the right, and willing, person to change a well-oiled machine driven by years of mismanagement through "political science" to management using best available sound biological sciences is going to be difficult.
Governor Cooper and the Secretary will appoint new commissioners and hire a Director based on the Governor's campaign policy statement promising to "change the direction" as part of a "top priority" ...or they will not.
I'm willing to wait...but the resource can't wait much longer under current "status quo" measures at the Division.

The Division fought the Commission on the Southern Flounder Supplement.

The Division fought the Commission on CSMA striped bass management changes.
The Division is certainly dragging it's feet of the NCWF petition.
Sustainable might be in the Division's Mission Statement, but it is not in its daily vocabulary.
The Division's vision has been clouded for far too long.

http://portal.ncdenr.org/web/mf/vision-statement

"Ensures healthy, sustainable marine and estuarine fisheries and habitats through management decisions based on sound data and objective analyses."
It seems like every excuse the Division makes for not taking reasonable action to protect the resource (sustainability) is supported by a claim of "lack of data". The Division is well entrenched to fight against the Governor's policy- the best scientific evidence available and conservative principles to enhance the resource.
Everyone should understand that a "seat at the table" for all parties that was created by FRA-1997 never existed in reality. That common table for the good of the resource was replaced by a "Deep State" that exists at NCDMF, SeaGrant, NC Coastal Federation, APNEP, NC Catch, NCDA&CS-Marketing Division and with some individuals within our research universities that has a literal death grip on the future of our coastal resources.

There exists an unhealthy and deeply conflicted relationship between these groups, which has clouded the vision of those with missions to regulate and promote protection and restoration of our important coastal resources. Everyone is scratching each other's backs to promote and defend the use of unsustainable gears and practices in NC's commercial fishing industry.

There's a lot of job security (direct employment and research grants) in studying and trying to manage the unmanageable- the use of unsustainable gears and practices fishing on depleted and overfished stocks.
...let's don't forget the numerous employees of those agencies with a mission to regulate that have direct ties through their own interest, or that of family and friends, to the commercial fishing industry with many of those ties being direct harvest of our public trust resources.



Edited by Rick - 29 September 2017 at 8:40am