I was reviewing the February Commission briefing book last night and ran across this file-
http://portal.ncdenr.org/c/document_library/get_file?uuid=e8fb7735-e27e-4697-b907-fed5e8b971d2&groupId=38337
We've heard "devestating predications" from the likes of Jerry Schill and the commercial supporters like Baitwaster of what the NCWF's requested rules changes will do to shrimp harvest. Baitwaster in another thread on this site was asking me, Ray and Bakesta to quantify the petition's effect.
BaitWaster wrote:

So, Rick, Ray, bakestra, given the changes in shrimping days, times and headrope as proposed in the petition, what would a reasonable person think is the anticipated effect on shrimp harvest in NC?




You'll see after reading the link above that even the Division doesn't have a good idea of that effect.
There is one thing for certain, the Division doesn't mind (as always) manipulating their comments to promulgate fear by presenting the worse case of possible outcomes even when their own statistics don't support that outcome.
Let's look at headrope reductions-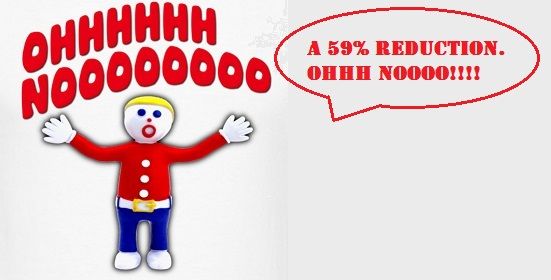 A 59% reduction in effort due to maximum headrope going from 220 feet to 90 feet in the Pamlico Sound and 110 feet in the ocean.... A 59% reduction, BULL!
The Division ignores its own data when making such a statement, yet puts the conflicting real data out there so they will have plausible deniability when challenged.
Why should the public have to challenge the Division's rhetoric supporting the commercial fishing industry.
Why can't the Division just be honest.
Regulatory Capture.
Please tell me how the petitions request for headrope restrictions will in anyway reduce effort 59%.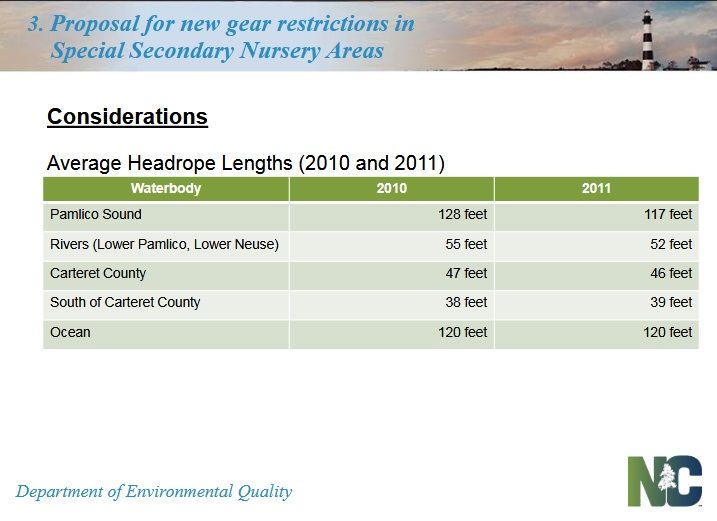 NOTE: I did not "cherry pick" 2010 and 2011 data. Those two years are what the Division provided in the briefing book to the Commission. I will assume that it's the best available information at this time.
What Jerry Schill and the NCFA (Brent Fulcher) know is that by going from 220' of headrope to 90 feet of headrope is that the smaller operators have been given a great opportunity to not only increase CPUE, but to have greater control over their marketing and pricing structures.
Increased CPUE offsets reductions in effort.
Increase prices lead to higher profits also offsetting reductions in effort.
Jerry is worried about keeping Brent happy with his 60+% control of the shrimp market in NC.
Jerry and Brent are worried about the strong-arm tactics they use disappearing as they lose control, tactics that force commercial fishermen to fund the NCFA if they want a "friendly" dealer to buy their landings.
http://video.foxnews.com/v/5116226862001/?playlist_id=5100383878001#sp=show-clips


Edited by Rick - 20 March 2017 at 10:45am