The Dumbing-Down of BRDs and Bycatch Reduction by the ASMFC

Reviewing a few notes last night-
In appears our "friends" at NCDMF successfully lobbied the SAFMC and ASMFC to change the Weakfish FMP directives on BRDs in the shrimp trawl fishery from a reduction in "numbers" to a reduction in "pounds" and also eliminated weakfish reduction as the target goal moving it to "all finfish".
Think about the implication of this for juvenile weakfish.
In his Pamlico Sound study, Brown found a 27-count (number per pound) of juvenile weakfish per pound of weakfish bycatch.
An average 6,200,000 pound shrimp landing year produces 3.6-million pounds of shrimp from the Pamlico Sound. Brown found on average 3.4 pounds of bycatch per pound of shrimp or 12,240,000 pounds of bycatch. Weakfish accounted for 8.5% of total bycatch. There are 1,040,400 pounds of juvenile weakfish bycatch at a 27-count or 28,090,800 individual weakfish killed annually on average in the Pamlico Sound shrimp trawl fishery.
The Weakfish FMP Amendment 4 required a 40% reduction "by number". An addendum reduced that to 30% and changed it from "number" to "pounds", eliminated weakfish as the species of targeted reduction and instead targeted all finfish.

We dumbed-down the reduction by an absolute reduction in required % and then met that reduction by eliminating larger adult and juvenile fish pounds across all species versus reducing tremendous numbers of juvenile weakfish.
The original Amendment 4 language-

One or more BRDs (bycatch reduction devices) shall be required in all food shrimp (penaeid) trawl nets with a headrope length exceeding 16 feet and having mesh less than 2.5 inches stretched inside measurement (middle to middle knot measurement). All BRDs must be certified, properly installed, and demonstrate a 40% reduction by number or 50% reduction of bycatch mortality of weakfish when compared to a naked net.

This link starts discussing it on page 33.

http://www.asmfc.org/uploads/file/52863d7cFeb07WeakfishBoardProceedings.pdf
The DMF couldn't find weakfish in the "normal" shrimping areas back in 2006 to test the BRDs. They sure as hell wouldn't have that problem today and probably didn't back then either-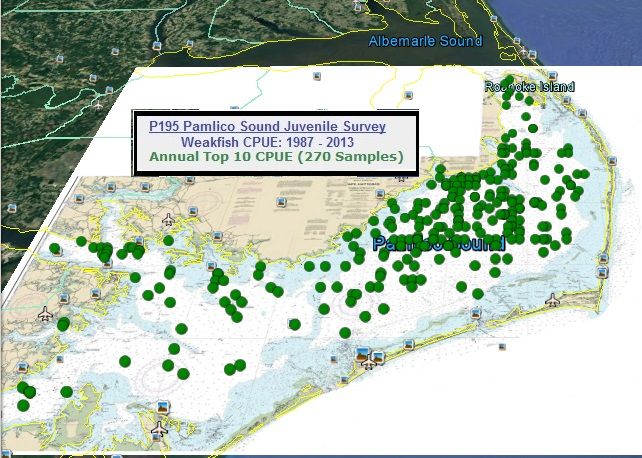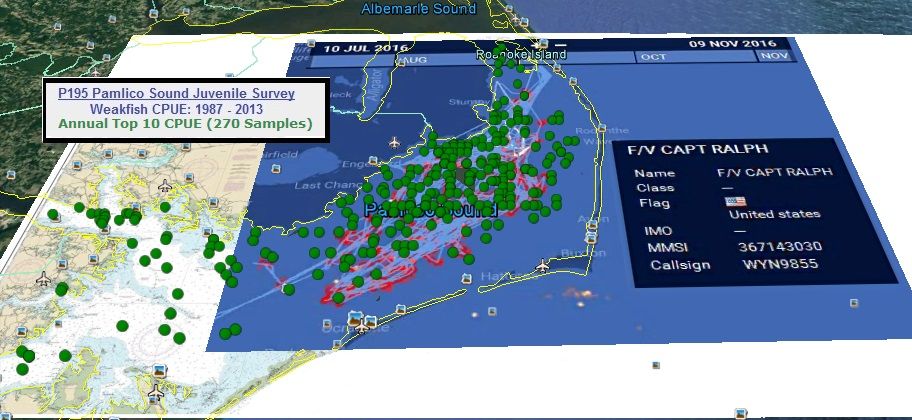 Edited by Rick - 14 February 2017 at 4:02pm